Panama Bodyguard & Private Security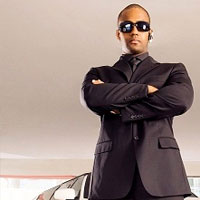 Request a Bodyguard
The ability to freely fly and enjoy the culture in other countries is something to be adored but it doesn't come without its complications. Speaking another language, exchanging money, transportation, reservations, negotiations and late night partying all lend them to you being shortchanged or even worse robbed! The general services offered by our staff of BodyGuards including: Private Driver, Nightclub Host, Travel/Tour Guide, General Reservations, etc.
The atmosphere in Panama is safe but that does not mean you shouldn't take proper precautions. Our VIP Hosts double as bodyguards offering you premier protection services adequate for any visiting VIP to the City. Bodyguards come with their own private transportation thereby moving you through the city streets with ease.
Firearms are illegal in Panama however our staff has been certified to carry them. This is an additional cost and we must be notified of its requirement in advance. Overall Panama is a safe country there are parts you certainly shouldn't wonder off into then again why would you unless you're looking for trouble.
$450 (12 hour service & 60 each additional hour )
add armoured car $750 with driver ( daily )
Full package :



-Includes





Fully armoured car with strobe lights

driver / body guard

aditional bodyguard

bullet vest for customer

radio comunications




package deal $1200 daily ( 12 hours )