Panama Bachelor Party
Our Party Options & Services:
Our Top Selling Panama Bachelor Party Packages
Planning a Bachelor Party in Panama?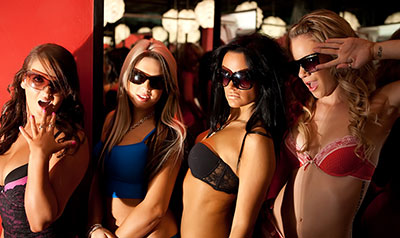 When it comes to bachelor parties, everybody goes the typical route. They either wind up in Las Vegas, regretting the prior night's decisions, or at a local strip joint, again regretting the prior night's decisions. You don't want to fall into the categories of "normal" and "typical", though, so you're looking for that extra oomph to make this the party to remember. Rather than stick with an overdone city, why not try something tropical? Why not treat yourself to a weekend of uninterrupted fun in the sun? Why not try the tropical Central American destination of Panama?
With our Panama bachelor party packages, you'll find yourself immersed in a word you never knew existed. Those tropical paradises you thought were only possible in the movies? Well, this is one of them, all the way down to the gorgeous, near half-naked women lounging ever so comfortably on white sanded beaches.
One of the best activities for any bachelor party is the private strip show. Panama VIP, Panama's leading VIP expert, will help bring the strip club atmosphere directly to your hotel room. This isn't one of those tame stag parties you'd find in the United States; these girls go all out, teasing and tantalizing you and your guests to the brink of insanity, and that's where they'll leave you. Just looking at these gorgeous ladies is a huge tease, so imagine watching them working their magic on one another, all-the-while staring you down with a look that every man would die for.
If you don't want to be cooped up inside of your hotel room for the bulk of your trip, that's completely understandable. A quick phone call to Panama VIP could have you experiencing a completely different side to this beautiful country. This premium VIP service will be able to offer you several bachelor packages that can range anywhere from a private party bus tour throughout the city of Panama to a private, in-suite party fueled by the hottest Go Go Dancers and local DJ. Your bachelor party bus Tour will take you to the hottest Nightclubs in Panama's most happening districts, with stops in Zona Viva, Calle Uruguay, Casco Viejo, and more. You won't have to dig into your pockets either, as drinks are complementary aboard the bus. $500 for 4 people will have you cruising down the streets of Panama, hunting down the next venue to party in.
If nightclubs come off as a little bland to you, than maybe you'd like to partake in the $300 Girl Club Tour package. You and 3 other friends will find yourself equipped with VIP transportation aboard your very own party bus as you make stops at Panama's hottest girl clubs. Watch the golden beauties of Panama work their magic as you enjoy all you can drink beverages and comped admission to each club.
Whether you're looking for the usual good time just with a different backdrop or want to experience something all-around new, Panama is the ideal destination for your bachelor party, and Panama VIP is the service you'll want to call. As you know, it is probably be a once-in-a-lifetime ordeal, so you might as well do it right!