Panama Bachelor Party Mansions & Hotels
Your bachelor party is your last time to get crazy with your closet friends before tying the knot. If you're looking to get away from the hustle and bustle of home, consider staying a few days in tropical Panama. Known for its rich culture, lush rainforests, and beautiful beaches, Panama is the perfect place to reserve party mansions for several long days and nights of nonstop action. Here's a few options for the perfect bachelor suite.
VIP Mansions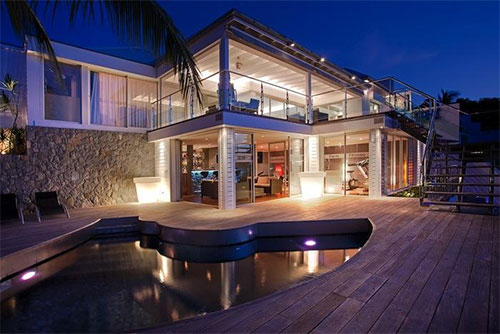 Just outside the city limits of Panama are several exceptional villas or compounds. These tropical retreats are not only modern and architecturally beautiful, but they also have all the amenities you'd expect to see in an upscale home. There's nothing quite like spending a few days relaxing in your own private Panama rental, surrounded by swimming pools, sandy beaches, and spectacular views of the surrounding nature. Choose from a wide range of villa options, from one bedroom to extravagant five bedroom mansion-style homes. Larger villas are perfect for bachelor parties and offer a spacious interior that allows bachelors to bring the party outdoors.
Stag Night Hotels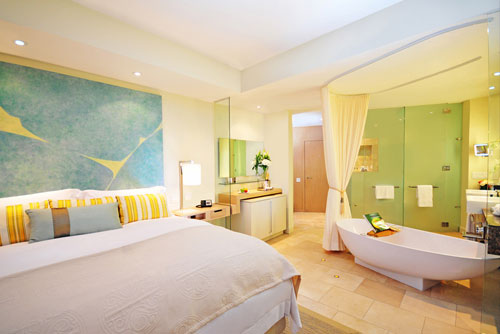 There's no shortage of gorgeous hotels in Panama. You're also sure to get the best rates for upscale 4 and 5-star hotels. Some of the top hotels in Panama include Veneto, Manrey, Le Meridian, RIU, Trump, Hard Rock, and Hilton. When looking for a bachelor pad, most guys turn to hotels. They're safe, easy to reserve, and have tons of great amenities that promote rest and relaxation. You can also find hotels at all price points to accommodate all parties. If you're traveling in a large group for a bachelor party, a hotel is an excellent option. Panama hotels are spacious, luxurious, and make the perfect backdrop for any major event. You can also choose a lavish penthouse to host your bachelor party. Panama penthouses give you an incredible view of Panama City and put you in close range to the area's best clubs, restaurants, and entertainment venues.
Penthouses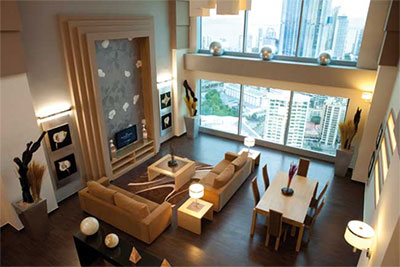 Staying in a penthouse is every bachelor's dream. In Panama, you can make this dream come true. Stare down into Panama City from your high-leveled penthouse window. With a wild party going on behind you, you'll love every minute of your time in the beautiful country. With a lavish penthouse, you'll feel like a complete rockstar. You'll also receive the VIP treatment to go along with your new rockstar status. You can find penthouse suites located just minutes from nearly all of Panama's entertainment districts. Inside the suite you'll find multiple spacious bedrooms, allowing each of your buds his privacy. Bachelor party penthouses are also decked out with the highest end furnishings you can find. A penthouse is the perfect option for small to mid-sized groups of travelers and is the ideal environment for bachelor parties.
For many men, a bachelor party is a once-a-lifetime experience that should be celebrated in a mansion. After making the decision to go to Panama, you'll need to find a place to stay. Of course, not any old hotel or motel will do. You want a villa, mansion, or penthouse that offers the very best in design, features, and accommodations. You want to be treated like the VIP you are. Choose a location that will encourage you to relax and let loose. You don't want to have to worry about anything during your trip. Your bachelor party should be all about you and how you can up the fun factor. Whether your choice is a magnificent villa with ocean views, a hotel in the heart of Panama City, or a high-rise penthouse near all of Panama's best entertainment venues, Panama bachelor party suites won't disappoint.