Happy Hour Boat
Aditional packages :
Food package $30 per person : ceviches , sandwiches , chicken fingers , fruit platters , chips and snacks
Premium drinks packages $ 45 per person : vodka , whisky rum , beer , mixers , sodas and juices
There's no better place to enjoy happy hour then on the Ferretti 65" in Panama. The sleek powerboat combines impressive power with all the comforts you could want while on the water. Whether you're looking to enjoy an afternoon celebrating with a group of your closest friends or wish to spend a long morning fishing in tranquility, the Ferretti 65" can accommodate your needs. The spacious boat can accommodate a maximum of 30 people, making it the perfect venue for bachelor parties, birthday parties, or any other important event. Choose to rent it for a full day or a half day based on your preferences.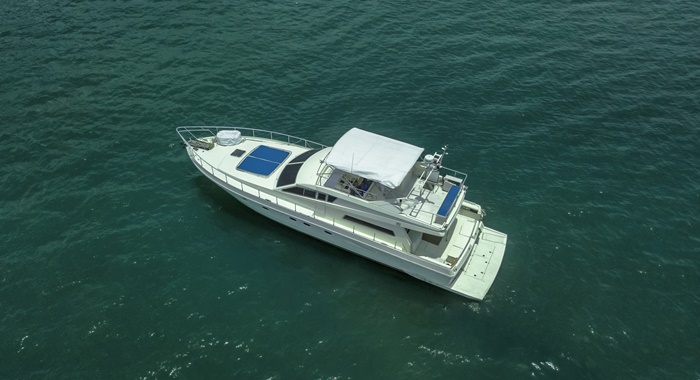 Upon looking at the Ferretti 65" you may simply think that the boat is small and stylish. However, upon stepping into the vessel you'll discover that there is plenty of room for a large group of friends. In addition to three comfortable bedrooms where guests can go to nap or relax, the boat also has two bathrooms for convenience. Guests also have access to professional fishing equipment. Even if you are not a professional fisherman, you can have fun trying to catch a red snapper, cobia, tarpon, or the "staple" species in Panama, the redfish.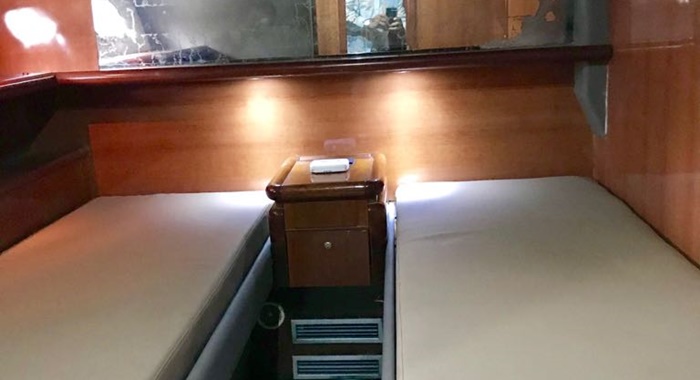 When you reserve the Ferretti 65" yacht for your next Panama adventure, you'll receive everything you need for a day on the water, including a helpful crew, water, gas, ice, and soft drinks. When you're not lounging on the front of the boat, enjoying the sun's warm rays, you can head indoors and seat yourself on the leather couch. It's the perfect place to drink and socialize. You'll also find comfortable seats and tables outdoors, allowing you to enjoy the scenic view and feel the fresh air in your face as you cruise along. It's an experience you won't want to miss.
**Half day ( 4 hours )
Full day ( 8 hours )
Reserve Happy Hour Boat Now